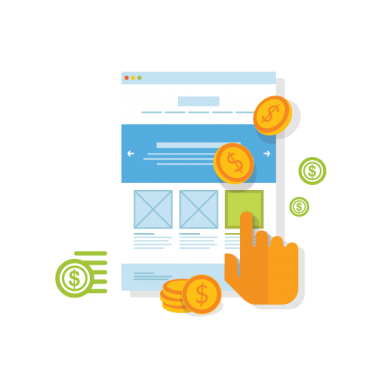 Revenue & Yield Management - Guaranteed Website Revenue Increase!
First Month FREE, 50% - 300% Revenue Increase, FREE AdServer Implementation, Net 30 days Payment Terms, Monetization with Premium Networks, No Contracts, Ongoing Expert Monetization Consultations & More!
We Don't Get Paid Unless We Increase Your Revenue!
All websites do have costs that are mostly caused by creation of content and making them available online. For this reason, publishers' main objective have always been to run websites profitably, as a result the concept of revenue and yield management was born.
The challenge of yield management is to balance selling ad inventory at the highest possible rate against minimizing the amount of unsold inventory. Yourbackupemployee Inc. has championed the art of maximizing every single impression!
Yourbackupemployee experts have a long history helping online publishers make money from their websites. We have a number of products, strategies and tactics that work together to help online publishers of all sizes and types maximize their revenue.
Register Your Site Today!
http://yourbackupemployee.com/wp-admin/admin-ajax.php
http://yourbackupemployee.com/revenue-and-yield-management
Why Use Yourbackupemployee Inc to Monetize Your Website?
Yourbackupemployee Inc. continuously focuses in monitoring prices, fill rate, buyers, sellers, click-rates, conversion rates, web traffic, campaign-mix and a frequency cap of advertisements shown. We also provide expert advise to each of our clients on the most effective banner formats, highest paying banners and proper locations for better performance.


Our monthly revenue reports will keep you updated about earnings from all advertisements on your website, as well as ensure on-time payment. We will keep an eye on your inventory and brand-safety for you, connecting you only to trusted and premium partners while making sure that your whole inventory is sold for the highest prices.


All our Yield Management practices are done in a completely transparent way. No surprises and always on a no increase, no pay basis.


We are neither of the following business types:
Ad Network
Agency
Ad Technology Company
Reseller
....We are a monetization partner to each one of our clients! You make money, we make money!
Ad Effectiveness Increase
Higher Click-Through Rate
Every publisher is unique in number of ways, ranging from size, type of ad inventory to operations in general. Contact us today and we will provide you real and significant results.
Let us help you get your business online and grow it with passion. Give us 30 minutes, and we'll evaluate your revenue potentials!