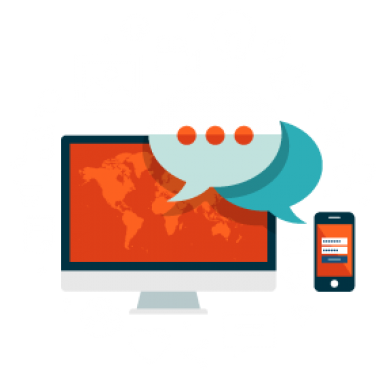 Social Media Campaigns
We offer superior social media marketing services and create the world's best social media campaigns. Through Yourbackupemployee's social media audit, competitive analysis, and custom-built interactive strategies, you will learn how to take advantage of the social Web and how to successfully drive visitors to your site.
Does your social media content lead to direct business?
At Yourbackupemployee we specialize in driving business growth through strategic social media marketing initiatives. We want to make it simple for small & medium sized businesses, organizations and individuals to leverage the various social platforms to grow business leads, drive web traffic, expand market reach and convert more sales, faster. Our certified social media marketing experts have created a proven social marketing workflow to do just that – promote products and services, build brand awareness, foster engagement and gain more website traffic.
Facebook: We help you engage with your earned Facebook audience better through sponsored posts to promoted page campaigns. We also build custom audiences using your customer data and enabled Facebook retargeting and conversion tracking. We help your company get more business from Facebook.
Twitter: Twitter has evolved their advertising platform dramatically beyond their paid promoted Tweets offering. We now can implement retargeting, custom lead generation cards and promoted accounts to help drive leads or sales from Twitter.
YouTube: We help your brand leverage YouTube with a custom Brand Channel, video ads, and mobile ads, combining contextual, behavioral and demographic targeting to find targeted audiences and yield qualified traffic.
LinkedIn: If you are a business-to-business (B2B) focussed company, LinkedIn has many advertising options including a retargeting product that can be integrated into a marketing automation campaign called the "LinkedIn Lead Accelerator." Find out how we can implement this for your business and integrate it with your business objectives.

Pinterest: Find out how your brand can leverage Pinterest advertising and promoted pins. Only brands with business accounts can leverage Pinterest advertising and we can help convert yours and create your promoted pins campaigns.

Instagram: Advertising on Instagram allows for promoted content from your brand. Sponsored photos are targeted based on users' activity on Instagram and Facebook.
Every project presents its own goals, audience, and opportunities. Our approach to great social media campaigns begins with a time-tested process that discovers and addresses the unexpected.
Let us help you get your business online and grow it with passion. Give us 30 minutes, and we'll evaluate your revenue potentials!
http://yourbackupemployee.com/wp-admin/admin-ajax.php
http://yourbackupemployee.com/social-media-campaigns